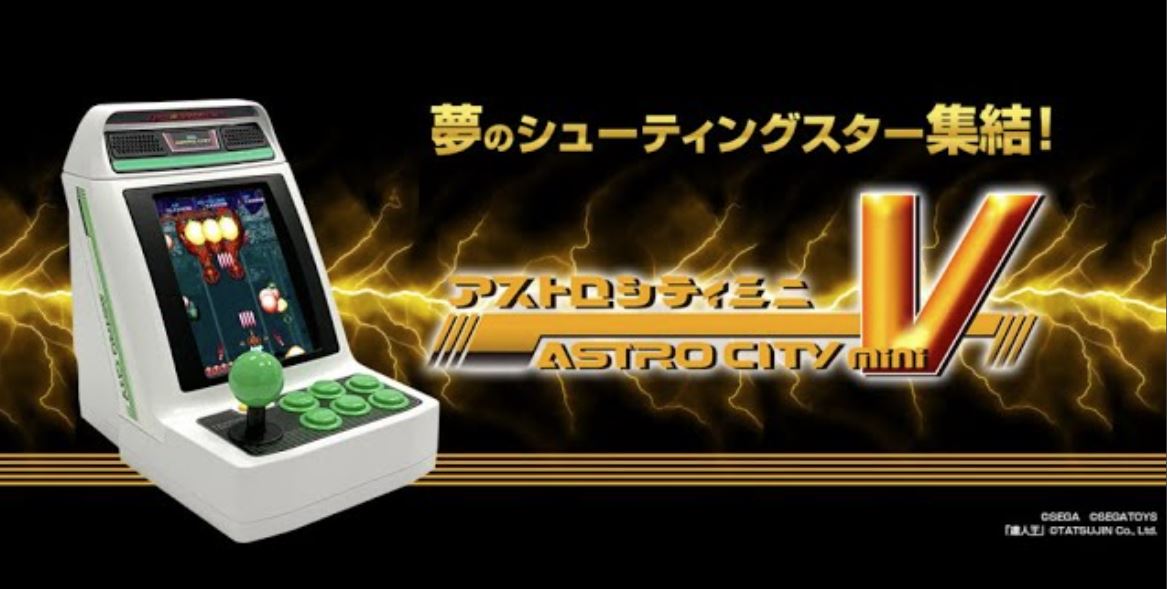 SEGA's Astro City Mini V, a pint-sized arcade machine that is a 1/6 replica of the iconic Astro City machines that dominated the arcade scene of the 1990s, has been given a full release across European territories today.
Already warmly received in North America, the SEGA Astro City Mini V console is a labour of love that combines impressively crafted form factor with top notch emulation to provide a unique home arcade experience that recreates the heyday of the early 90s arcade shoot em' up scene with aplomb.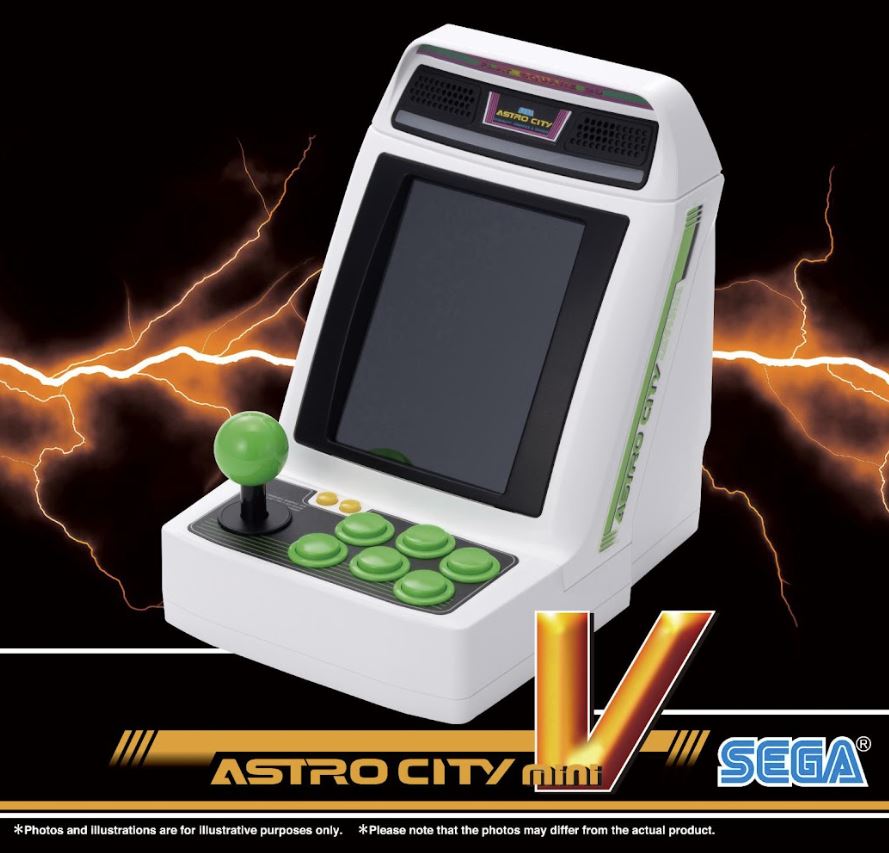 In particular, the 4.6-inch LCD monitor, ball-top joystick and action buttons which perfectly replicate the authenticity of those classic Astro City arcade machines will be extensively used too, thanks to the selection of 22 different arcade games and shooters that make the most of the SEGA Astro City Mini V's genuine form factor.
Brilliantly, the HDMI port and cable that the SEGA Astro City Mini V console comes with also means that the console can be hooked up to your TV or monitor display, allowing you to play any of its games on a HDMI compatible display of your choosing.
The 22 games that come built into every SEGA Astro City Mini V console are as follows:
MOON CRESTA
ZAXXON
TERRA CRESTA
COSMO POLICE GALIVAN
ACTION FIGHTER
TRUXTON
WRESTLE WAR
FIRE SHARK
RAIDEN
OUT ZONE
SONIC WINGS
TRUXTON II
DOGYUUN
DESERT BREAKER
BATSUGUN
GRIND STORMER
SAMURAI ACES
KINGDOM GRANDPRIX
GUNBIRD
STRIKERS1945
ARMED POLICE BATRIDER
BATTLE BAKRAID UNLIMITED VER.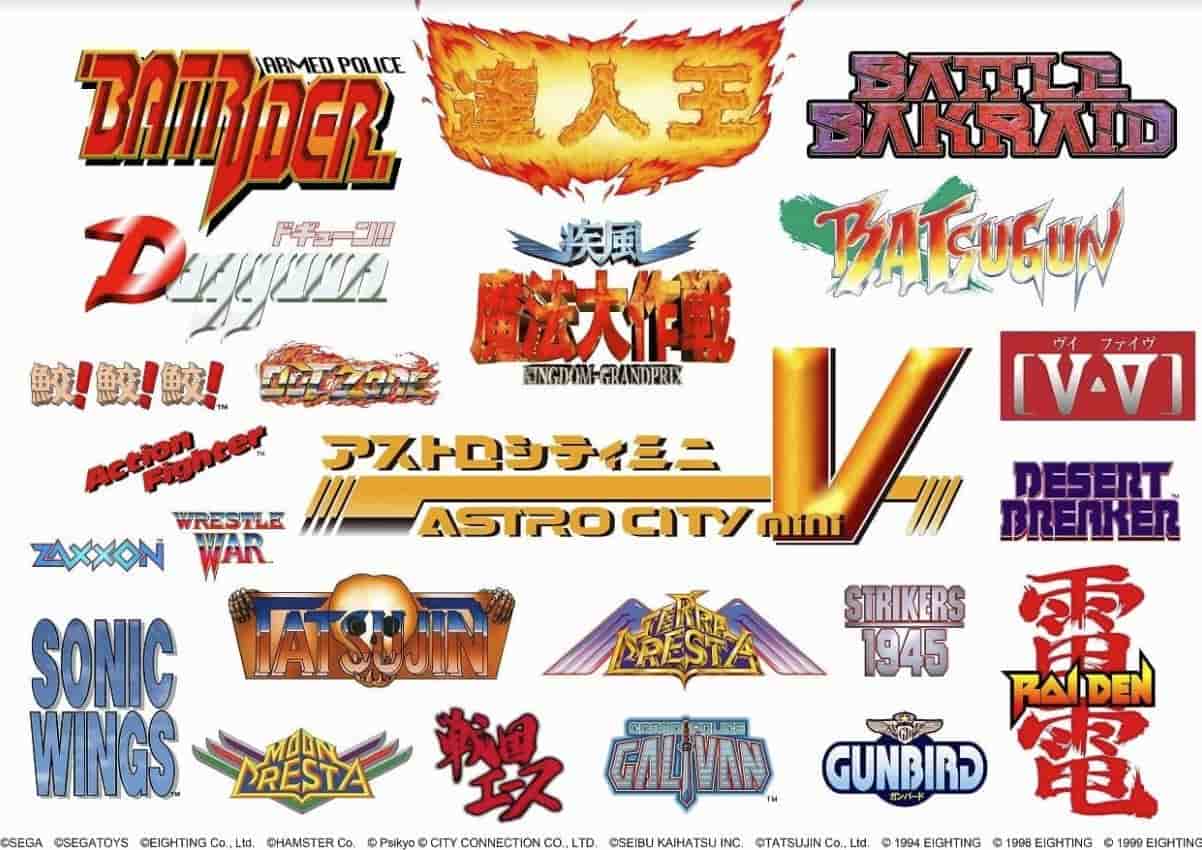 Speaking on the European shipping of the SEGA Astro City Mini V, David Karlsson, CEO of GOE said, "The Astro City arcade holds a special place in the hearts of millions of gamers worldwide, thanks to its legendary design and slew of incredible games. To bring 22 of these classics to home users in a footprint which fits in the palm of the hand is mind blowing. With the high-quality emulation gamers can realise the full arcade experience, complete with the stunning vertical screen. We're so excited that arcade fans and collectors across the EU can finally bring the SEGA® Astro City Mini V home for themselves."
The SEGA Astro City Mini V is distributed across the EU by Game Outlet Europe and is available now at Amazon® and other leading game retailers SRP of €249.99/£229.99 respectively.
The SEGA Astro City Mini V console can be bought from some of the following online retailers:
Source: Embracer Freemode PR