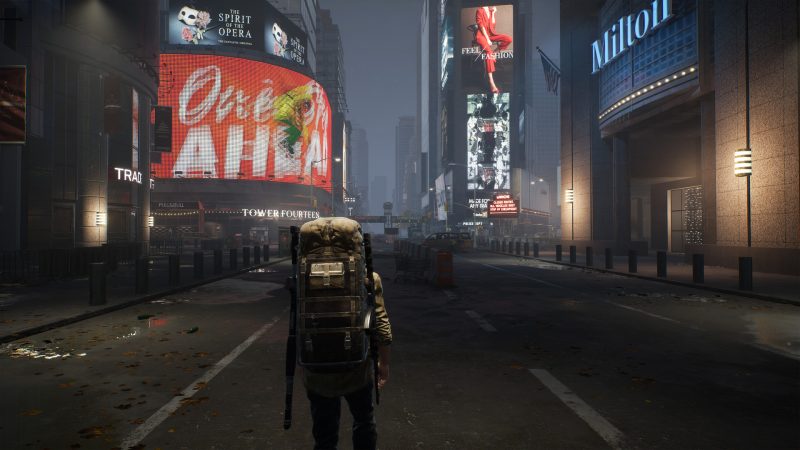 The Day Before was originally announced at the beginning of 2021, set to release on PC in June of 2022, and on consoles, PS5 included, at a later date.
June 2022 came and went, and with it no release for The Day Before. And just this January, after months of radio silence, it was pulled down from Steam, due to what the developer claims is a "trademark dispute" with the game's title.
Developer Fntastic was meant to reveal more gameplay just before its removal, and delayed the release of that footage due to the issue. Now, it's finally out for all to see.
And speaking of delays, the game itself is now meant to release in November, instead of March, the date it was first pushed back to after it missed its June release date.
For our first look at The Day Before in months, its not exactly an inspiring 10 minutes of gameplay. You can check it out for yourself, here.
There's plenty of time spent in menus, due in part to what looks like a longer then necessary looting process. It also almost looks like there's an extra layer of grey overtop the everything as the trailer takes you through the city.
The little combat we do see looks like pretty standard fare, though its clear small animations like reloading still need work. The impression given from what we see overall is that this MMO is a much slower-paced survival zombie shooter.
All of this though is coming from a small clip of gameplay footage that could look very different from the final product, which is now due to come November 10, 2023, at least for PC.
A console version still doesn't have any kind of date and when it does come along it could once again look much different from this footage.
In any case, we now have some kind of updated footage to see and evaluate, as we wait for more information from Fntastic. There's still so much we don't know about The Day Before, an odd thing to note considering it was supposed to have already released by now.